All you need

from a discrete manufacturing software

Honest IT is more than just a regular MRP software
Planning
Accurate planning is directly based on real manufacturing times measures.
Advanced planning using Planners' Workbench

Improved plan operations

Wave planning
Advanced Insights
Capture and analyze data in real-time and make better-informed decisions.
Inbuilt Business Intelligence platform

Standard and customized reports

Predictive analytics
Products
Have complete control over your products with multi-dimensional manufacturing software.
BOM Management

Multiple units of measurement & UOM conversion

Material Requirement Planning (MRP)
Inventory and Operations
Decrease the chance of inventory errors, automate operations, and provide on-time communication.
Resources management and optimization

Work order management

Human resource management and payroll
Increase productivity by avoiding overloading
the manufacturing system
Discrete Manufacturing ERP software provides an effective means to improve productivity by removing inefficient practices, ensuring adherence to manufacturing plans, identification of bottlenecks, and keeping things organized. Our ERP solution ensures that processes are completed quickly and correctly
Respond quickly

 to observed demand
Discovering the workflow that better suits your team can be a challenge. Too much structure slows progress, but not enough can halt it together. Whether you use Kanban, Scrum, Agile, or something in between, Honest IT  Manufacturing ERP lets you tailor your workflow to your team's needs. Automate your manufacturing and business processes with powerful, easy-to-use workflow management.
Optimize

 your inventory level
Optimize and automate your inventory management by setting up rules in your manufacturing ERP software. Better plan your supply and demand of raw material, WIP, finished goods and spare parts. Use multi-step routing with optional operations and precise production control to avoid shortages. Set up minimum stock rules, scheduler and other rules to automate procurements.
Real-time 

reporting

 and business intelligence
Use AI and machine learning to tackle complex business problems. Use those insights to optimize your business and deliver actionable insights. Our inbuilt BI system provides all the data you need at your fingertips.
Track maintenance KPIs
Create customized dashboards
Monitor performance in real-time
Control your productivity in real-time
Make smarter decisions with dynamic reports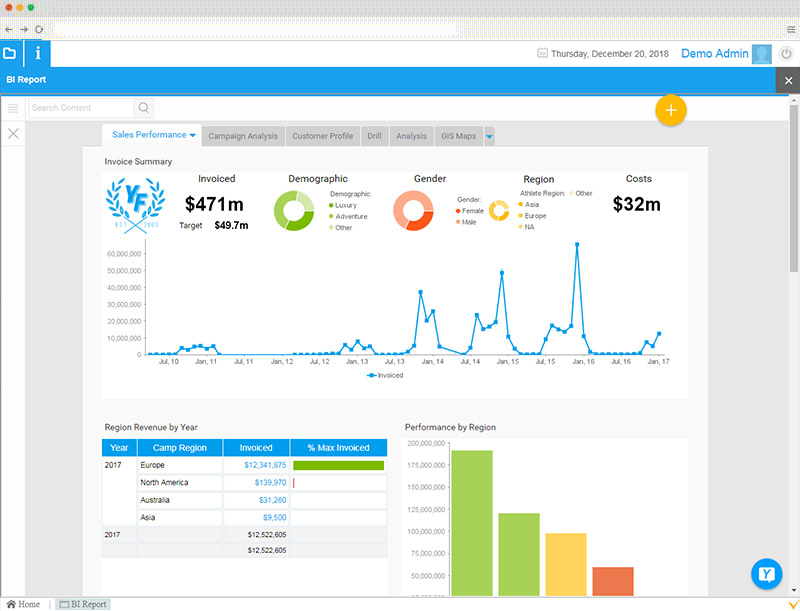 Are you tracking your manufacturing cost-effectively?
Speak to our consultants and learn how you can improve your manufacturing business
Specific ERP features for the manufacturing industry
Material Requirement Planning (MRP)
Global Financial Management
Document Management System
Customer Relationship Management
Warehouse Management System